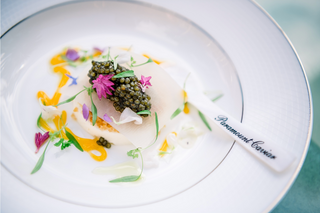 A Journey to Delicious Luxury
In 1991, we founded Paramount Caviar in pursuit of introducing the United States to the world's best caviar. Our focus on quality, personalized experiences, and sustainability have made us the choice purveyor of caviar for acclaimed chefs, caviar lovers, and caviar newcomers.


Imported Caviar
Savor the world's caviar with our imported caviar and roe selection
Domestic Caviar
Experience the country's caviar and roe hailing from coast to coast
As Seen In

The Choice of Great Chefs Everywhere...
We've partnered with the world's most acclaimed chefs to bring unparalleled caviar experiences to their tables... and now to the comfort of your home. No reservations needed.
"Paramount is THE business that offers it all: the quality, variety, detail, and platinum customer service"
"Paramount is an incredible caviar brand. Consistently delicious and the delivery is always perfect"
"Paramount has the MOST responsive service and the BEST quality caviar. I used to shop through a variety of sources but no longer. Paramount wins hands down."
Caviar 101
Learn the art, science, and history of caviar from Paramount Caviar's owner and founder Hossein Aimani.
In Person Caviar Vault Tasting
Step into Paramount's "Caviar Vault" for an intimate conversation and tasting of our caviar selection.
Virtual Caviar Tastings
Grab a group of your closest friends, coworkers, or fellow food lovers for a virtual caviar tasting over Zoom!